Pope Francis donates € 250,000 to meet the needs of the Lebanese population
The donation is an "initial aid". Catholic organisations are quick to respond. The death toll now stands at 154, including 25 who are unidentified. Mo
Aug 10, 2020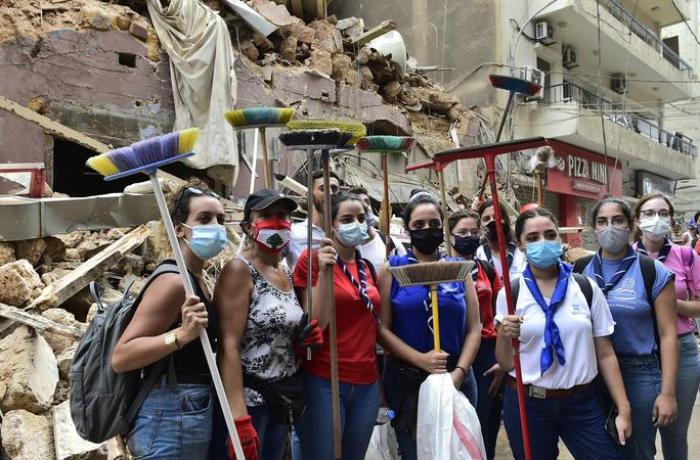 VATICAN CITY: Pope Francis has sent € 250,000 (US$ 295,000) euros as "initial aid" to the nunciature in Beirut "to meet the needs of the Lebanese Church in these moments of difficulty and suffering."
The Dicastery for Promoting Integral Human Development notes that "This donation is intended as a sign of His Holiness's attention and closeness to the affected population and of his fatherly closeness to people in serious difficulty."
The Dicastery goes on to highlight the "immediate emergency and first aid response" by Catholic agencies, including Caritas Lebanon and Caritas internationalis. AsiaNews too has started its own fundraising campaign to 'Help devastated Beirut' in collaboration with Caritas Lebanon.
The Pope's donation and other funds raised will be used to "to assist those affected by the terrible explosion in the port on 4 August, which has caused hundreds of deaths and hundreds of thousands of injured and displaced persons, in addition to destroying buildings, churches, monasteries, facilities and basic sanitation."
At present the death toll from the blasts in the Port of Beirut has reached 154, including 25 people who have not yet been identified. Some 60 people are still missing, whilst more than 5,000 people have been wounded, with at least 120 in very serious conditions.
For their part, rescue teams continue to dig in the rubble looking for signs of life, and an army of young volunteers continue to clear the streets of rubble, remove debris from houses, and comfort survivors.
Meanwhile, several civil society groups have organised a protest for this afternoon to "clean up Beirut" from the political leaders considered thoroughly corrupt and responsible – out of negligence or self-interest - for last Tuesday's explosions.––Asia News